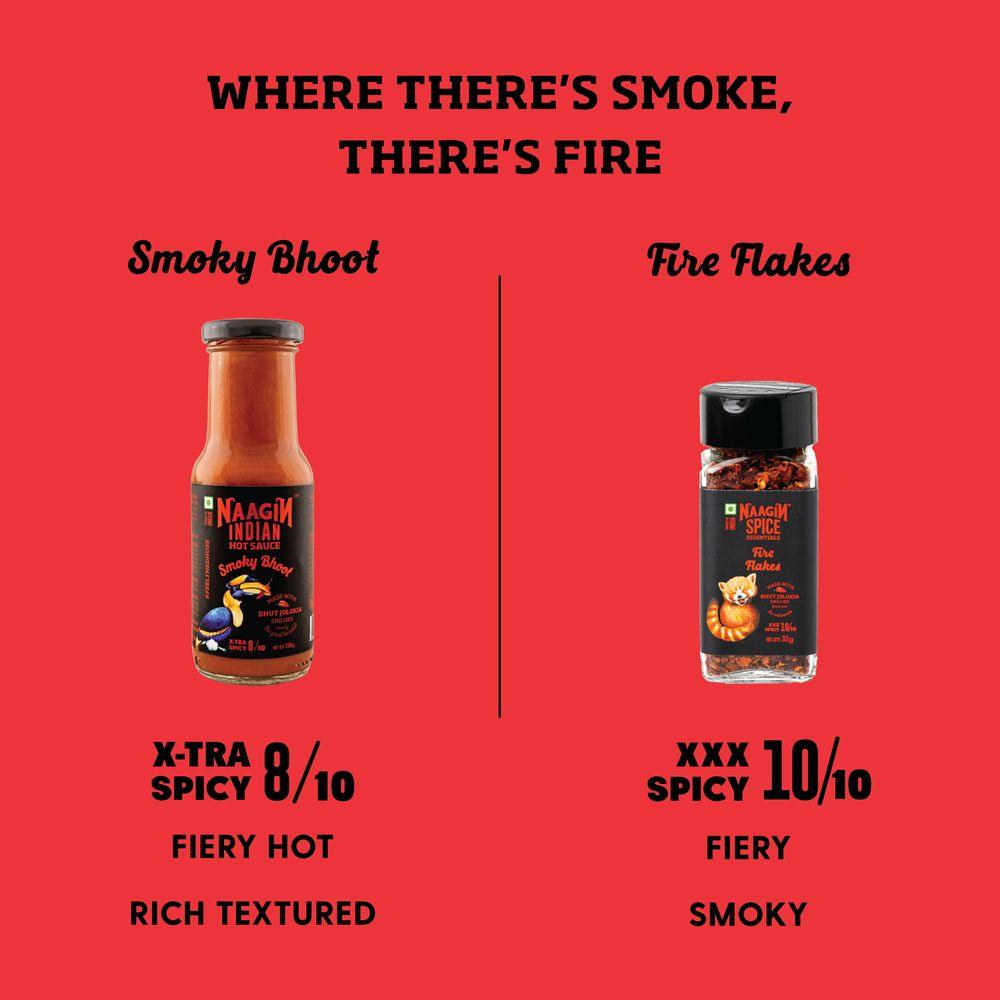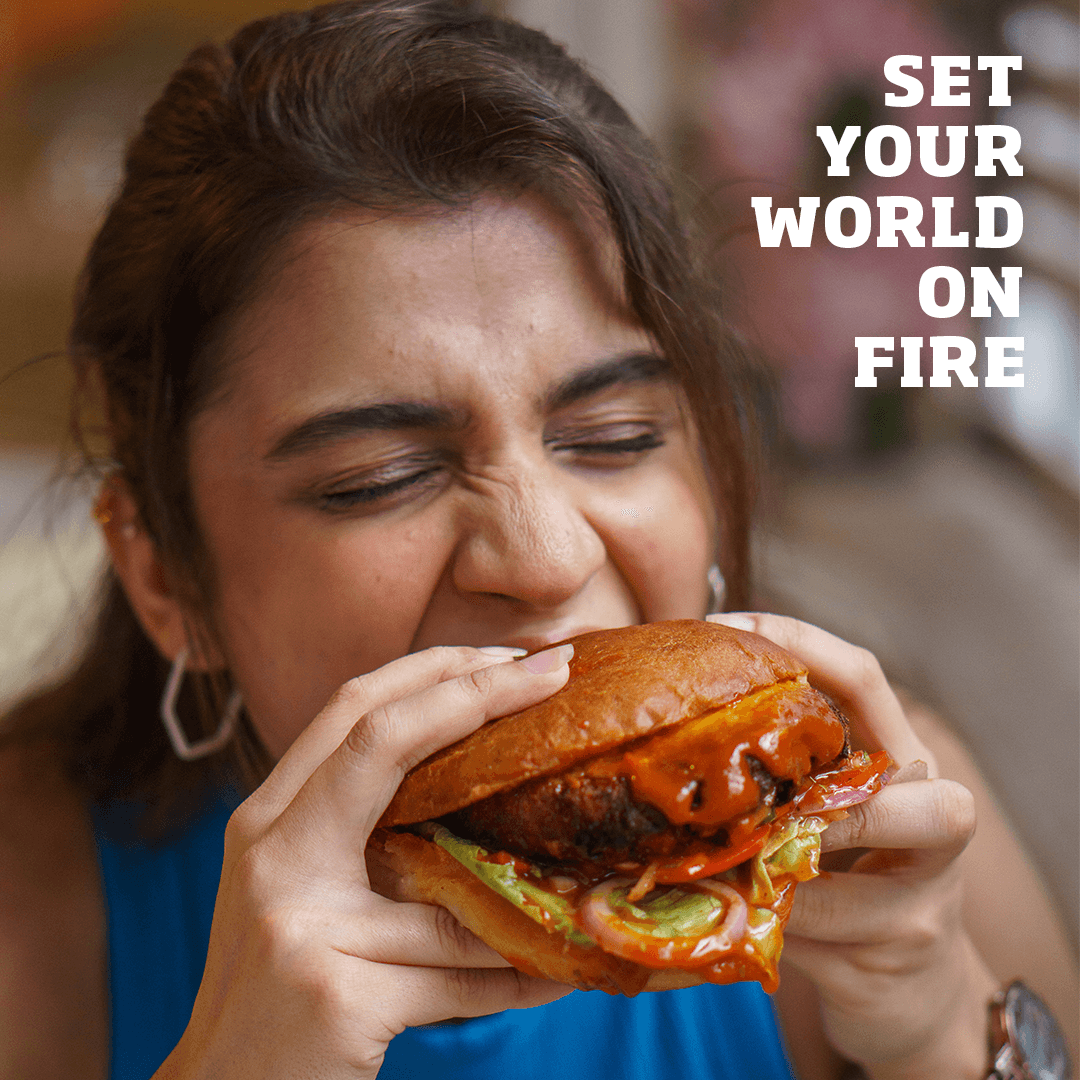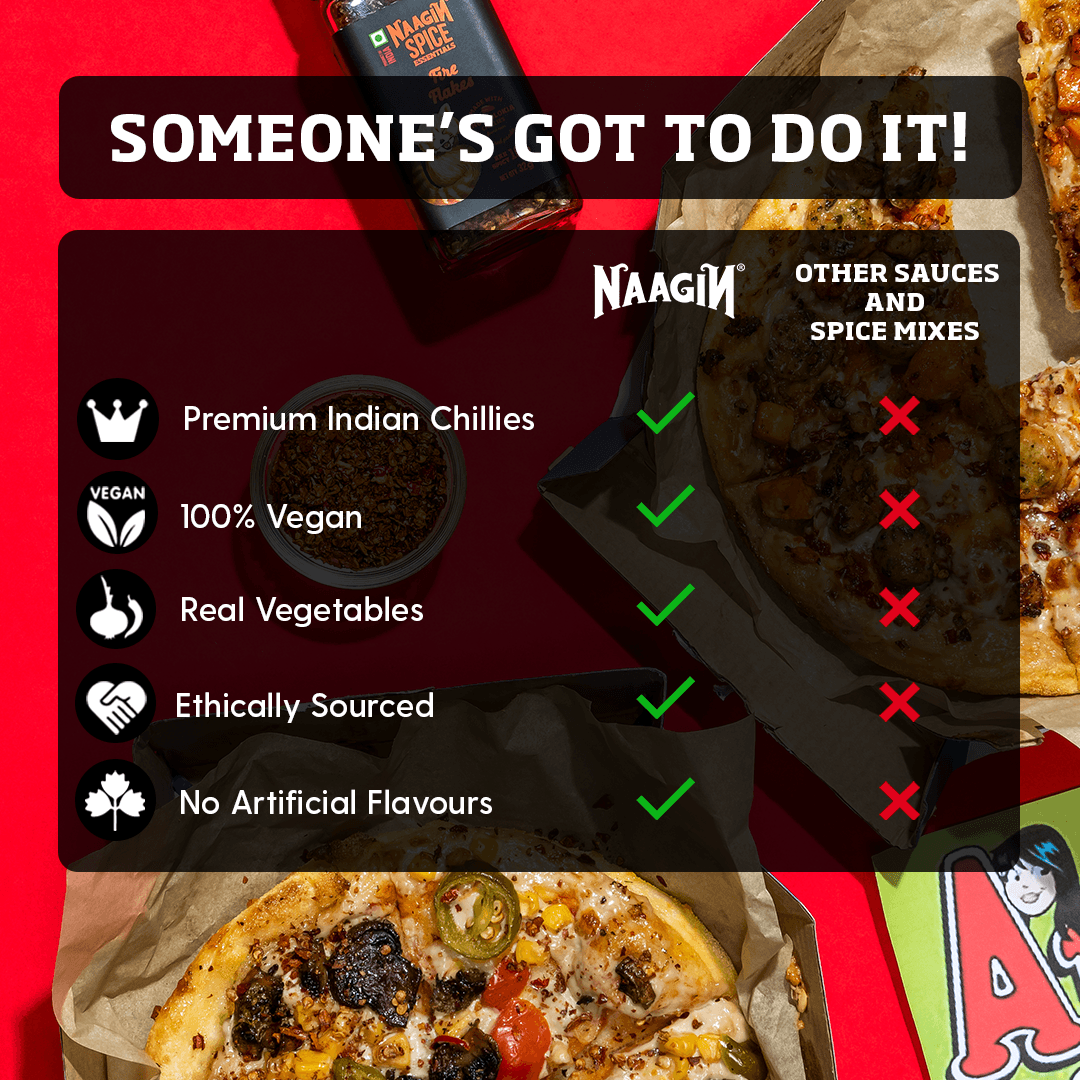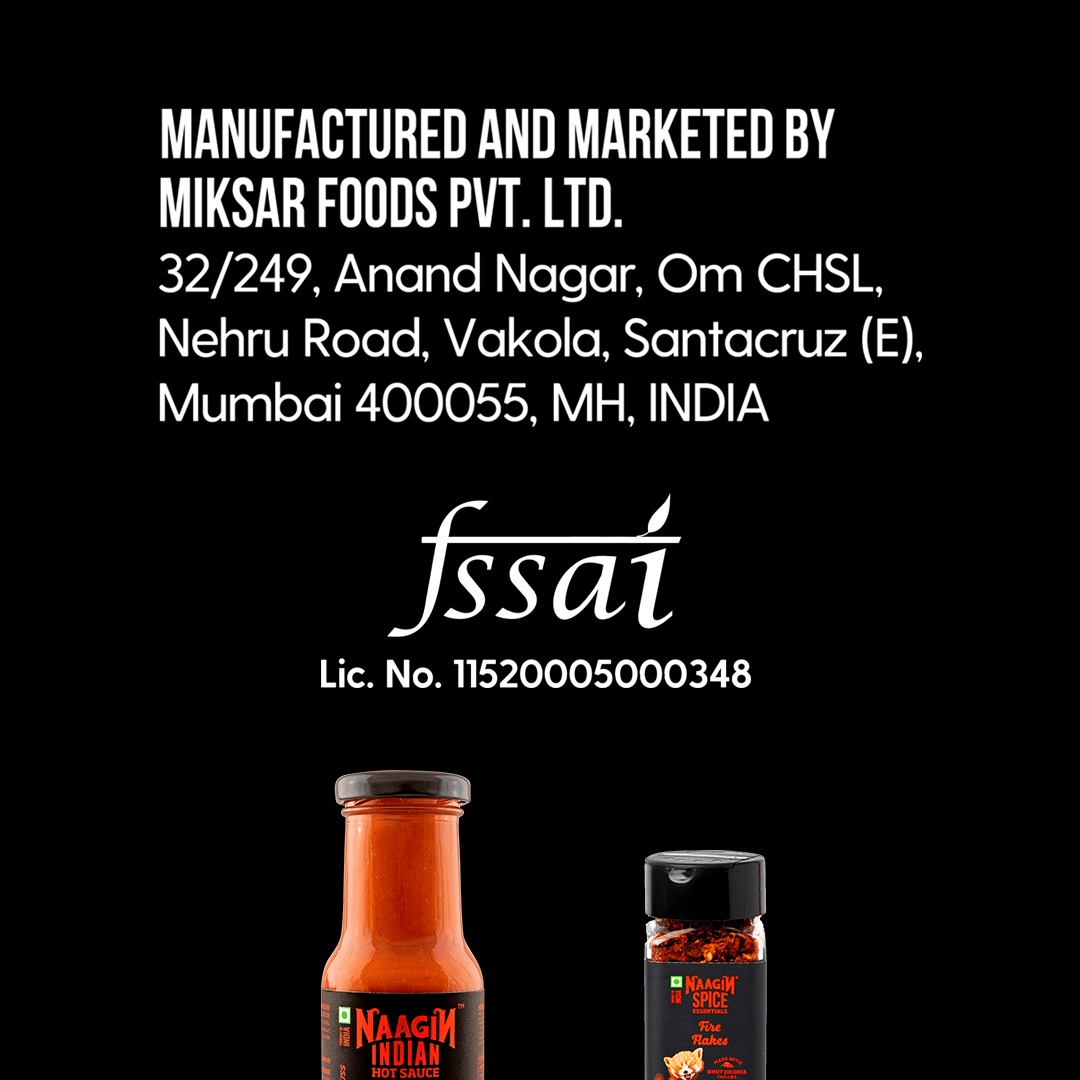 Ghost Pepper Bundle
Rs. 425.00 Rs. 650.00
Only for the true pepperheads who just can't keep their hands off the heat. Featuring the legendary Bhut Jolokia chillies at its saucy and flaky best, the Smoky Bhoot + Fire Flakes brings you your daily dose of fiery flavour bombs.
Net Weight - 230gms + 32gms
Proudly Made in India

Ships in 1-2 working days
Free Shipping on orders over Rs. 500
Flavour Profile
Fire Flakes
Highlighting the legendary flavour and fire from the Bhut Jolokia chillies, that gives our Fire Flakes all the heat and fieriness, extremely out of the world. Every bite takes you on a crescendo of deadly hot experience while the ghost creeps up on you!
Perfect for anyone who wants the Bhut Jolokia experience handy, anytime anywhere.
Smoky Bhoot
Highlighting the legendary flavour and fire from the Bhut Jolokia, our especially smoked chillies create a unique flavour for the rich-textured Smoky Bhoot. Every bite takes you from a hint of sweetness to a tidal wave of flavour before the ghost finally creeps up on you!
Enjoy It With
Anything you can imagine!
Indian - Dal-Rice, Bhaaji, Poha, Momos, Pulao, Idli
Health Snacks - Noodles, Toasties, Hummus, Fruit Salad (especially Cucumber, Mango & Papaya!), Vanilla Ice-cream
Breakfast - Fried Eggs, Masala Omelette, Bhurji, Boiled Egg, Avocado-Toast, Grilled Cheese
Asian - Noodles, Thai Chicken/Veg Curries
Italian - Pizza, Pasta, Garlic Bread, Spaghetti, Lasagna
Continental - Grilled-Fried-Roast meats, Stir-fry Vegetables, Sandwiches, Salads, Soups, and Stocks.
Cocktails- Bloodymary, Martini etc
WHAT WE BELIEVE IN

Real Ingredients

Premium Indian Chillies
Premium Indian Spices

100% Vegan

Local Produce
How hot are the spice essentials?
What is capsaicin
Is eating too much chilli bad for you?
How do I get rid of the burning feeling?