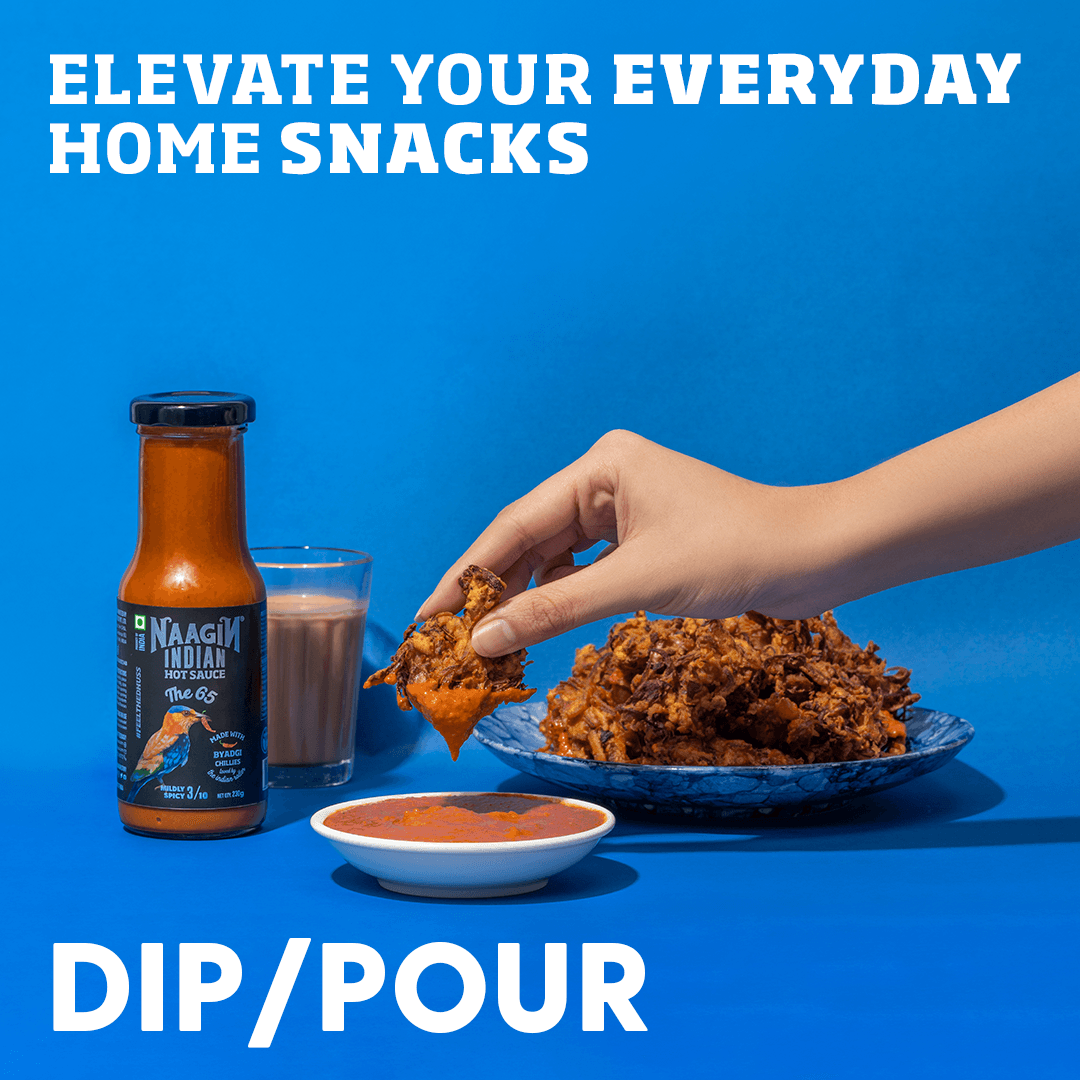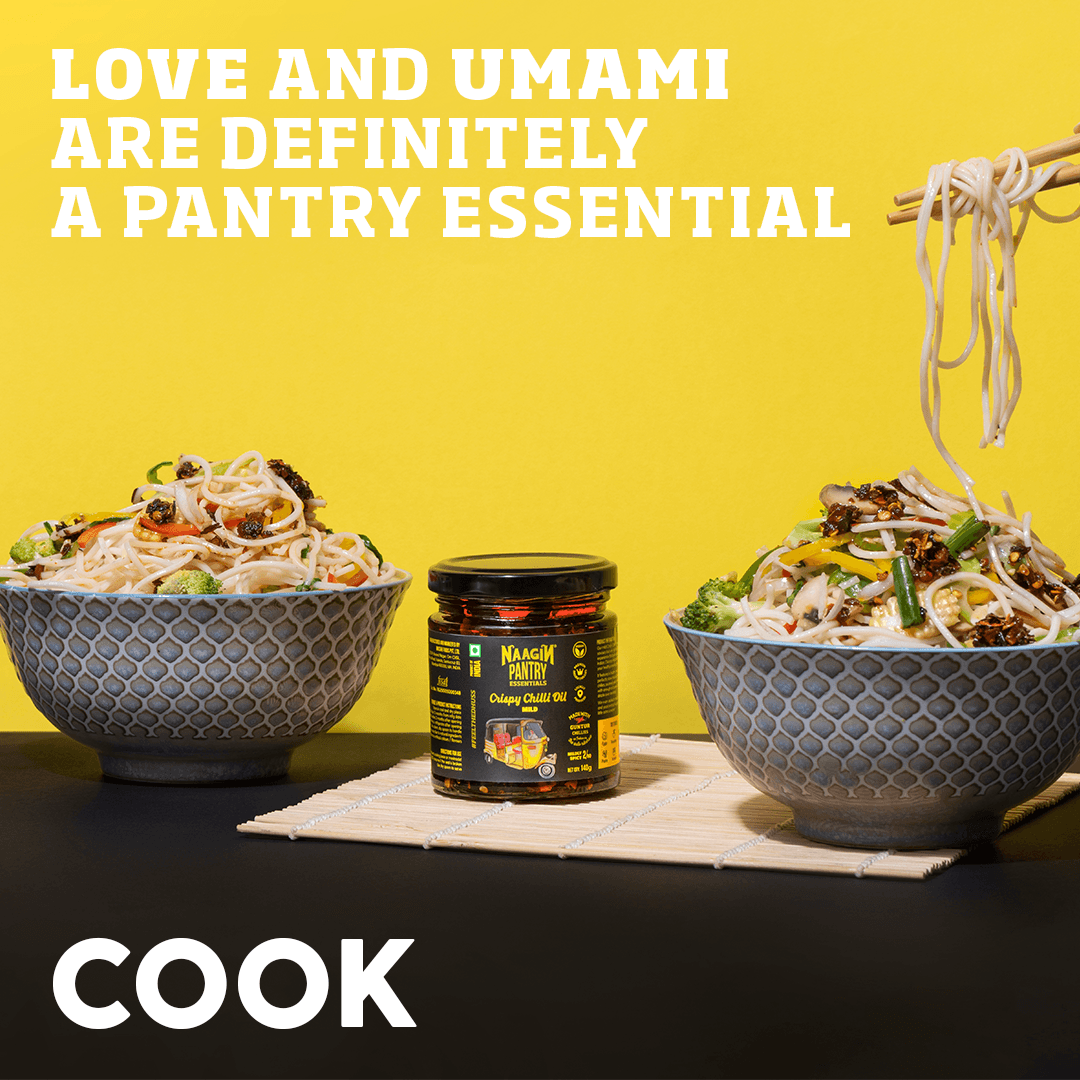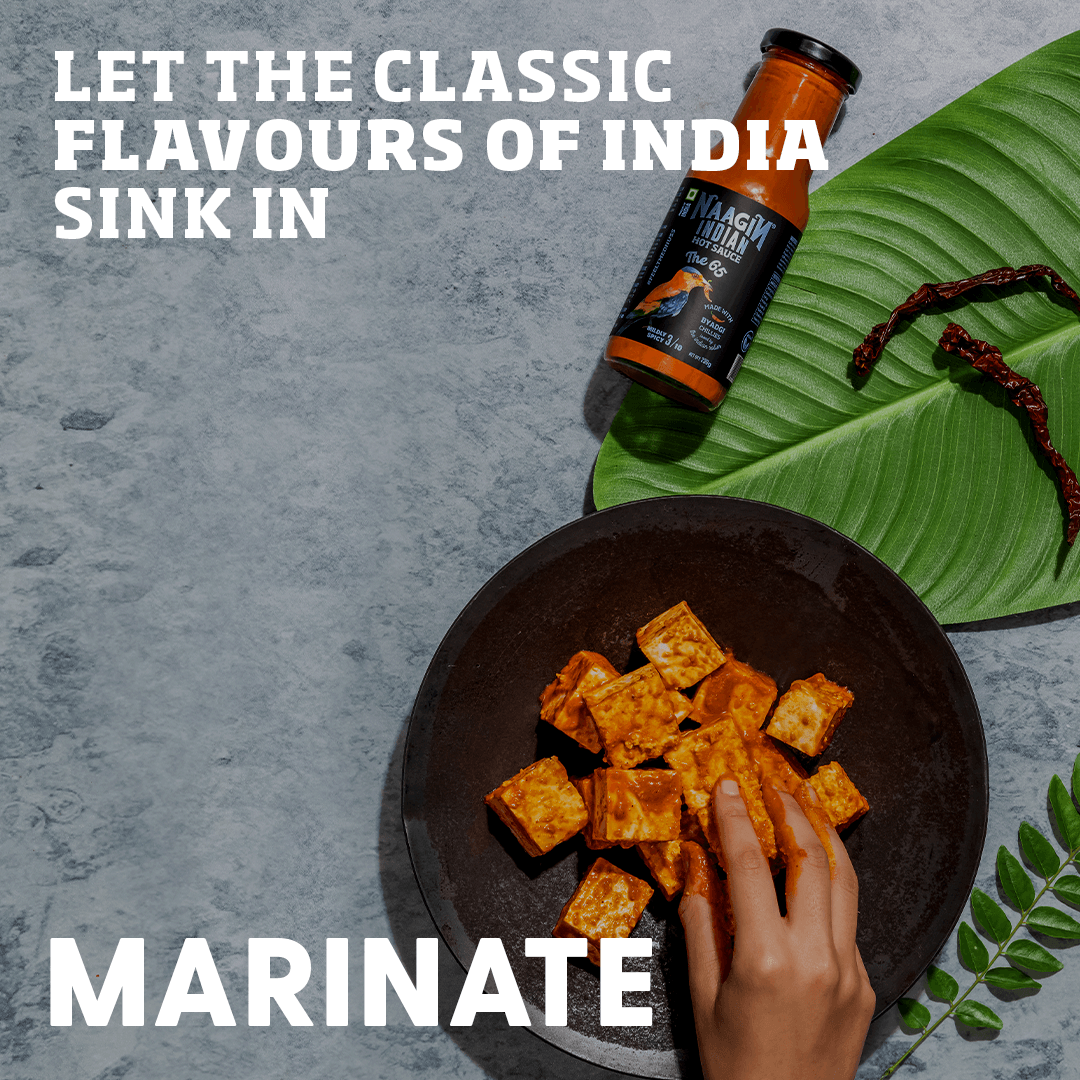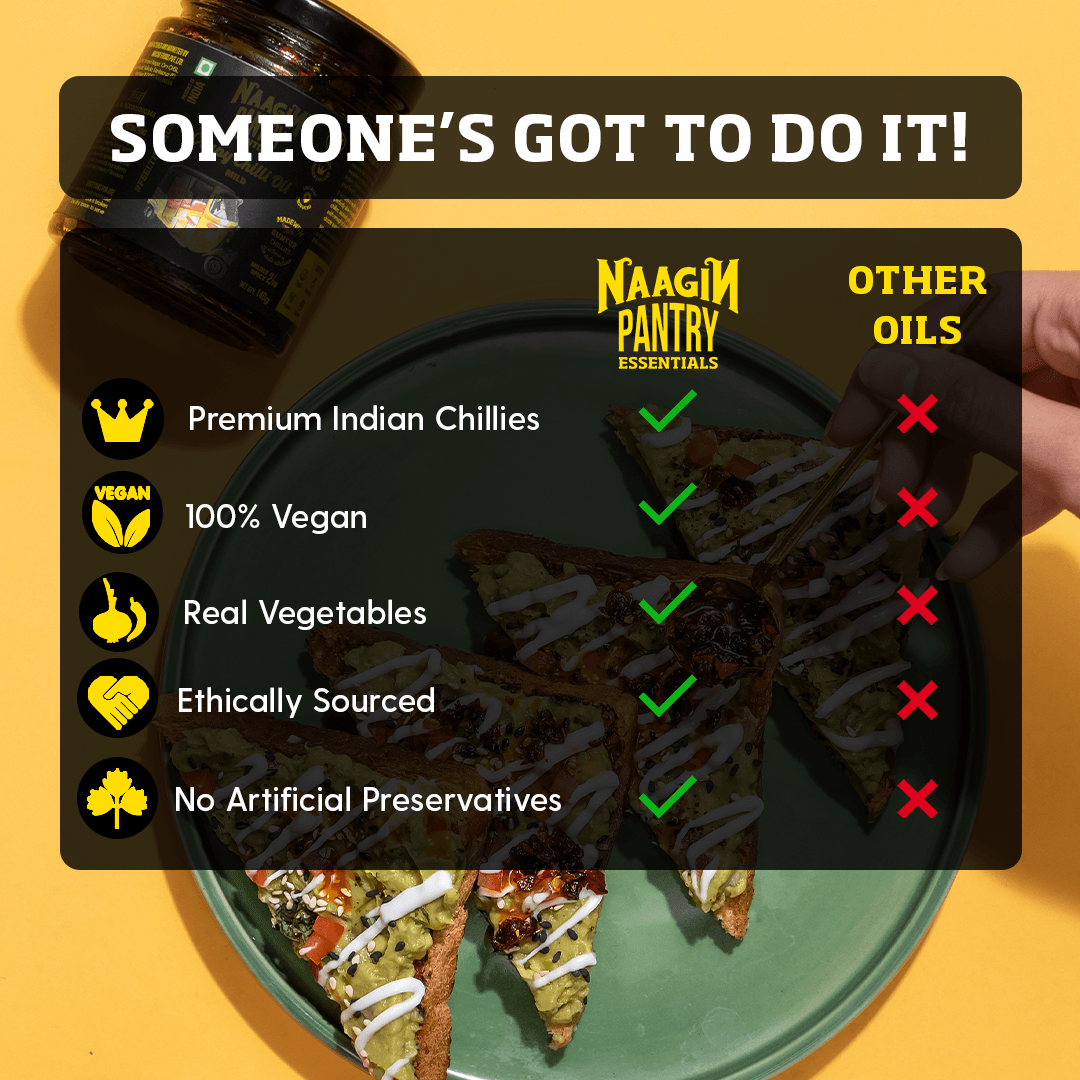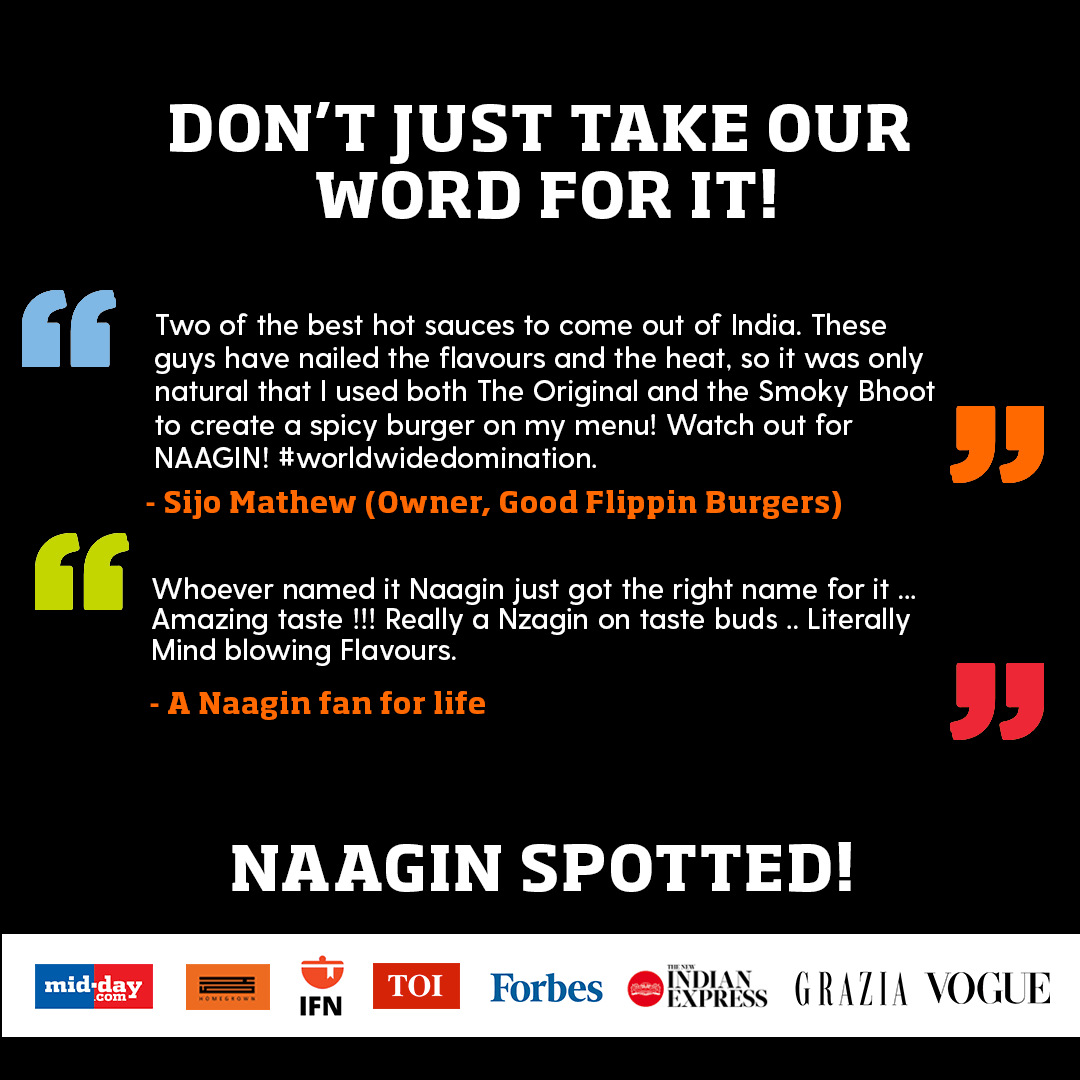 Zest and Zinger Pack
Rs. 350.00 Rs. 650.00
Stock up your pantry with things that aren't perishable: Your favourite jar of tomato sauce that lists "tomato" as the first ingredient, oils, pasta, noodles, hot sauce, spices, lots of grains, etc. When you go to the store, you should ideally only have to pick up meats and veggies.
Net Weight - 230gms + 140gms
Proudly Made in India

Ships in 1-2 working days
Free Shipping on orders over Rs. 500
Flavour Profile
CHILLI OIL
Naagin Crispy Chilli Oil is a truly savoury and only mildly spicy experience that pairs beautifully with Indian, Italian, Chinese and a host of other cuisines, as well as your healthy snacking favourites!
Designed for versatility, it uses a special blend of perfectly slow-roasted Guntur chillies, sautéed garlic and onions. Our Crispy Chilli Oil will instantly add both 'punch' and 'crunch' to your food. It's got a healthy dose of spicy and crunchy bits and enough oil for that perfect drizzle.
We're sure you'll find it a worthy new addition to your lifelong food exploration journey and you'll find yourself wide-eyed saying "Dude, that's awesome!"
THE 65
Our homage to the classic South Indian flavour, with a twist! The 65 hot sauce is a condiment and cooking sauce that features the homely, earthy and spicy flavour of classic comfort food like chicken 65 and Paneer 65. With the signature Naagin consistency, it's excellent for use as a dipping sauce or to create semi-dry and gravy versions of your favourite ingredients.
Made with a finely balanced yet robust blend of spices including pantry favourites like turmeric, cumin and coriander seeds, The 65 hot sauce brings you the flavour and aroma of rthe original 65 from Tamil Nadu in a convenient ready-to-use format like never before!
You can also try it in combination with our spice essential, the '65 Spice Mix' to give you the complete Naagin 65 experience!
Enjoy It With
Anything you can imagine!
Indian - Dal-Rice, Momos, Khichdi, Bhaaji, Poha, Pulao, Idli
Health Snacks - Noodles, Toasties, Hummus, Fruit Salad (especially Cucumber, Mango & Papaya!), Vanilla Ice-cream
Breakfast - Fried Eggs, Masala Omelet, Bhurji, Boiled Egg, Avocado-Toast, Grilled Cheese
Home Snacks - Toasties, Rolls, Bhujia, Vada Pav, Samosas
Eggs - Scrambled, Omelet, Bhurji
Fast Food - Burgers, Fries, Wings, Subs
Continental - Grilled-Fried-Roasted Meats, Stir-fry Vegetables
WHAT WE BELIEVE IN

Real Ingredients

Premium Indian Chillies
Premium Indian Spices

100% Vegan

Local Produce
What is capsaicin?
How hot are the sauces?
Is eating too much chilli bad for you?
How do I get rid of the burning feeling?