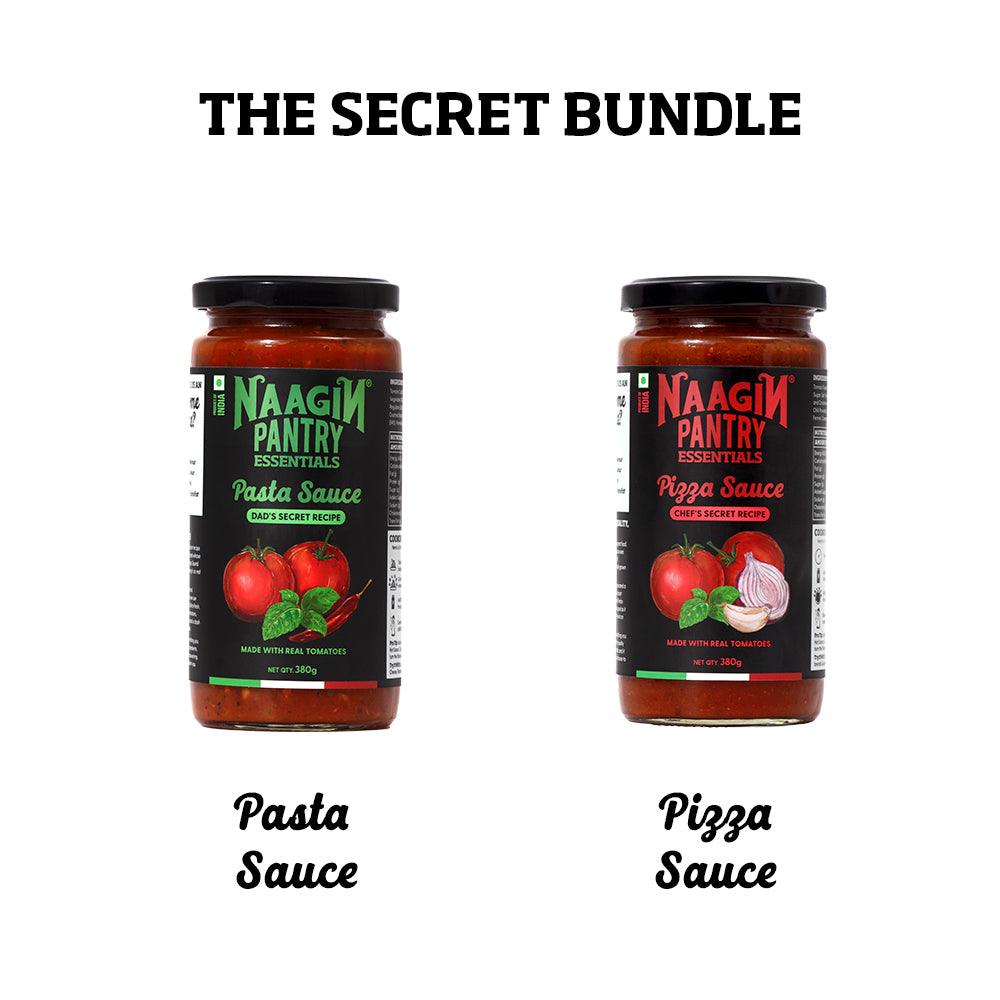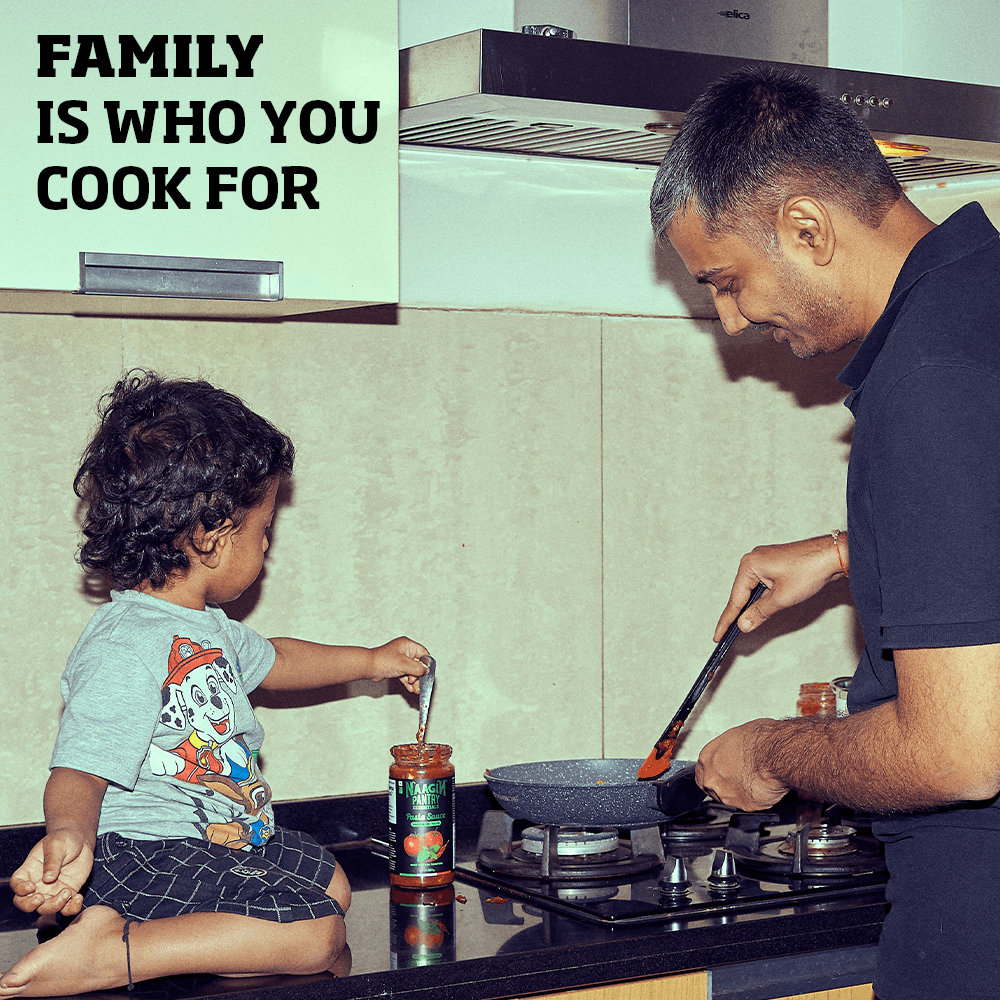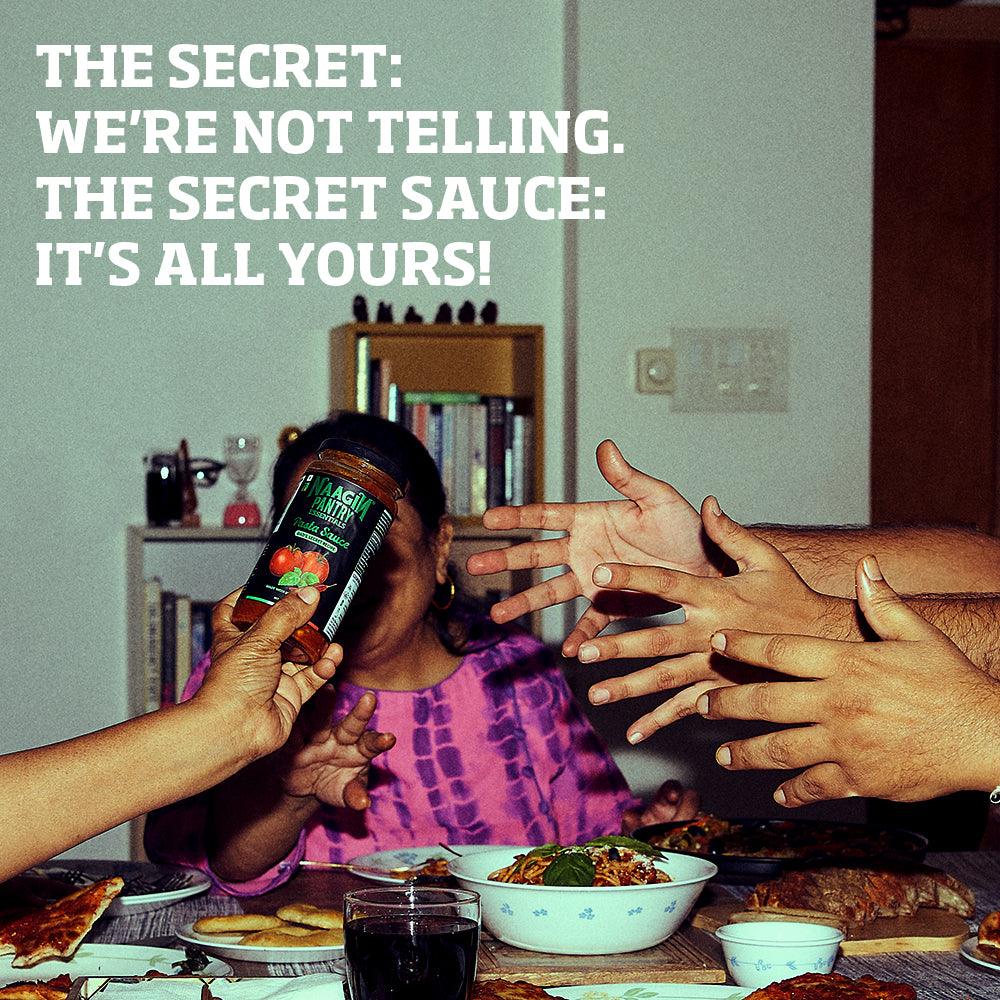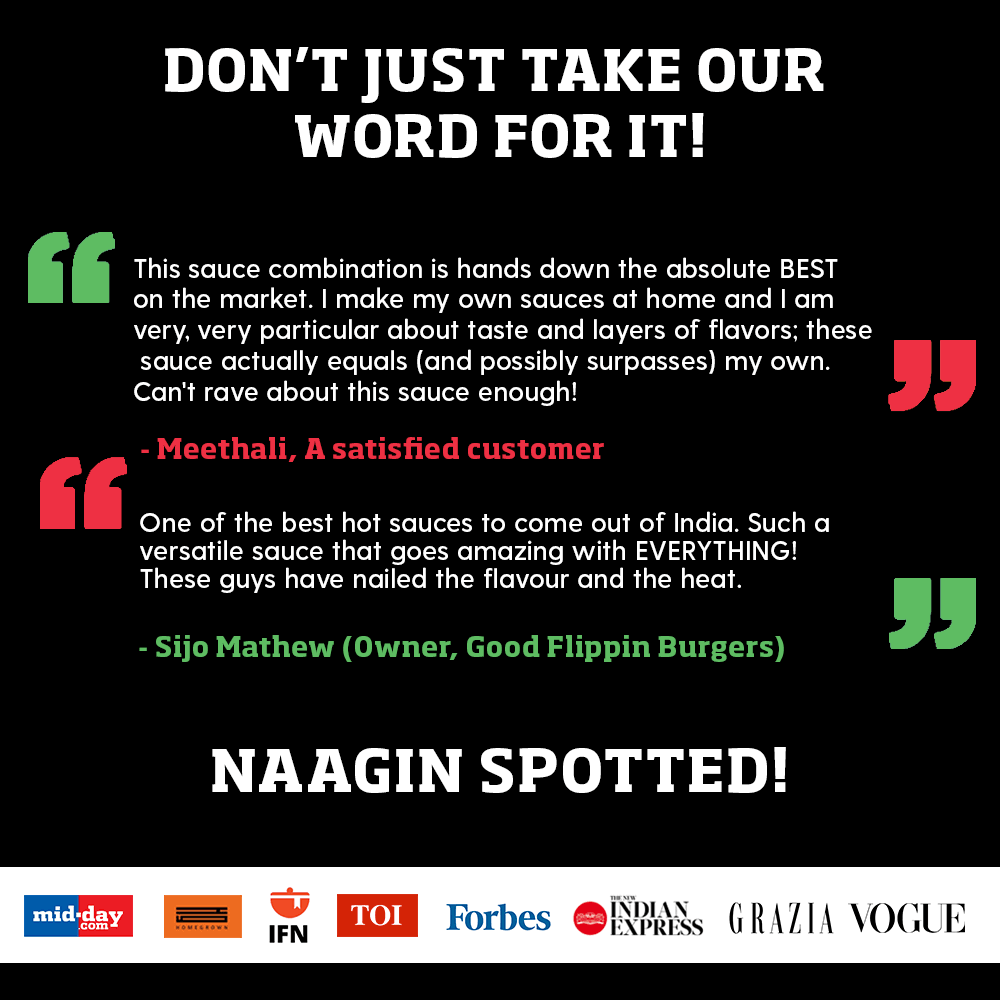 Pizza & Pasta Sauce Combo
Rs. 500.00 Rs. 700.00
This combo is for the love of some of the most beautiful things Italy has given to the world: Pizzas and Pasta, now with a signature Naagin kick. Great ingredients, and flavours with a twist that you simply won't find anywhere else!
Net Weight - 760gms
Proudly Made in India

Ships in 1-2 working days
Free Shipping on orders over Rs. 500
Flavour Profile
Pasta Sauce
Crafted with the simple philosophy of 'Good ingredients make great food', this pasta sauce naturally tastes 'fresh'. It isn't too robust or complex, so it tastes good all by itself, and comes to life with all varieties of meats and veggies!

Our pasta sauce is perfectly salted, and its sweet-to-tart ratio and exceptional flavour comes from a natural harmony of the highest quality of premium, locally grown tomatoes, onion, garlic, mixed herbs and a dash of slow-roasted Guntur chilli flakes.
Pizza Sauce
Great ingredients make great food, and our slow-cooked sauce uses only the highest quality of ultra-fresh, premium locally grown tomatoes! To this, our chef has incorporated a little of his own personal 'secret sauce', a special blend of herbs and spices, creating a Naagin-style twist on the Italian classic that smells as good as it tastes.

Our pizza sauce delivers on everything you care about: It's made from quality ingredients, it's high on taste, and it works flawlessly to elevate any topping you choose to pair with it.
Enjoy It With
Anything you can imagine!
Pizza, Flatbreads, Bruschetta, Sandwiches, Quesadilla, or even as a Tomato Cooking Base, so you can experiment and eat to your heart's content!
Lasagna, Macaroni & Cheese, Ratatouille, Garlic Bread, Spaghetti, Penne, Fusilli and any other pasta you can imagine!
WHAT WE BELIEVE IN

Real Ingredients

Premium Indian Chillies
Premium Indian Spices

100% Vegan

Local Produce
What is capsaicin?
How hot are the sauces?
Is eating too much chilli bad for you?
How do I get rid of the burning feeling?