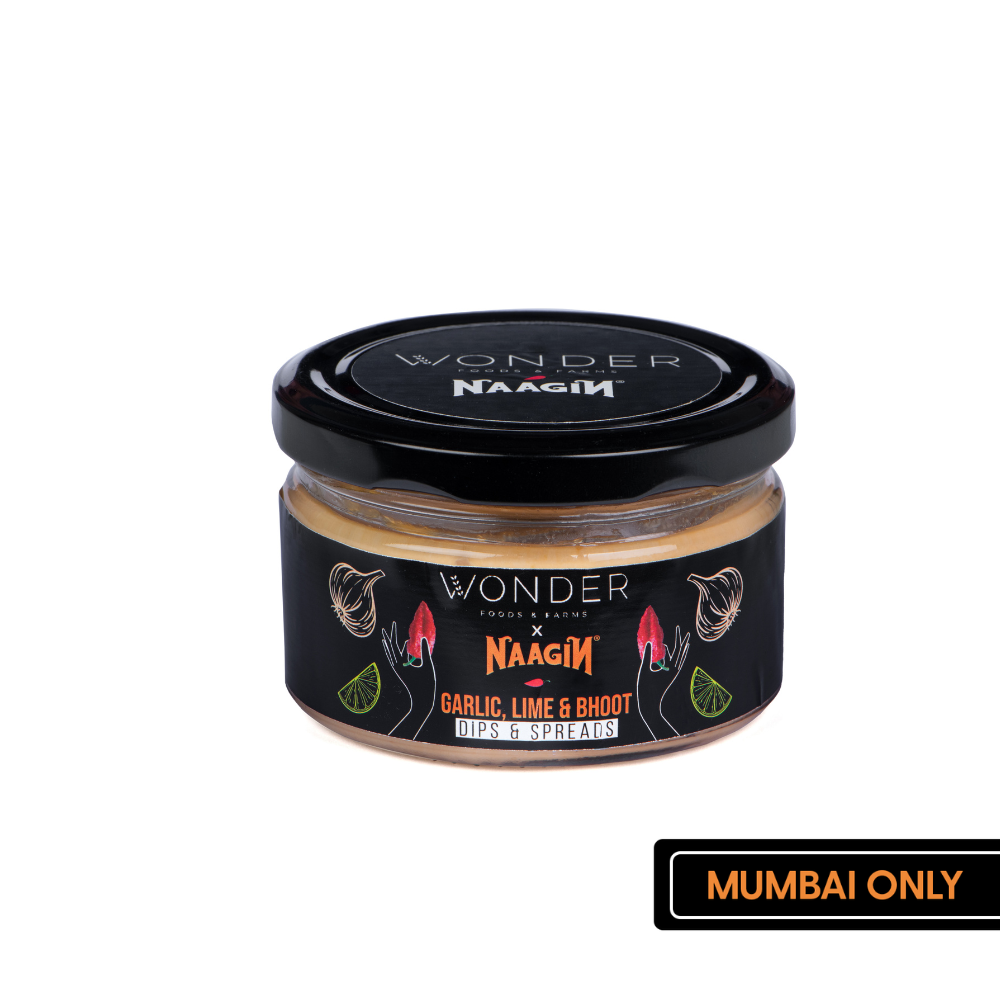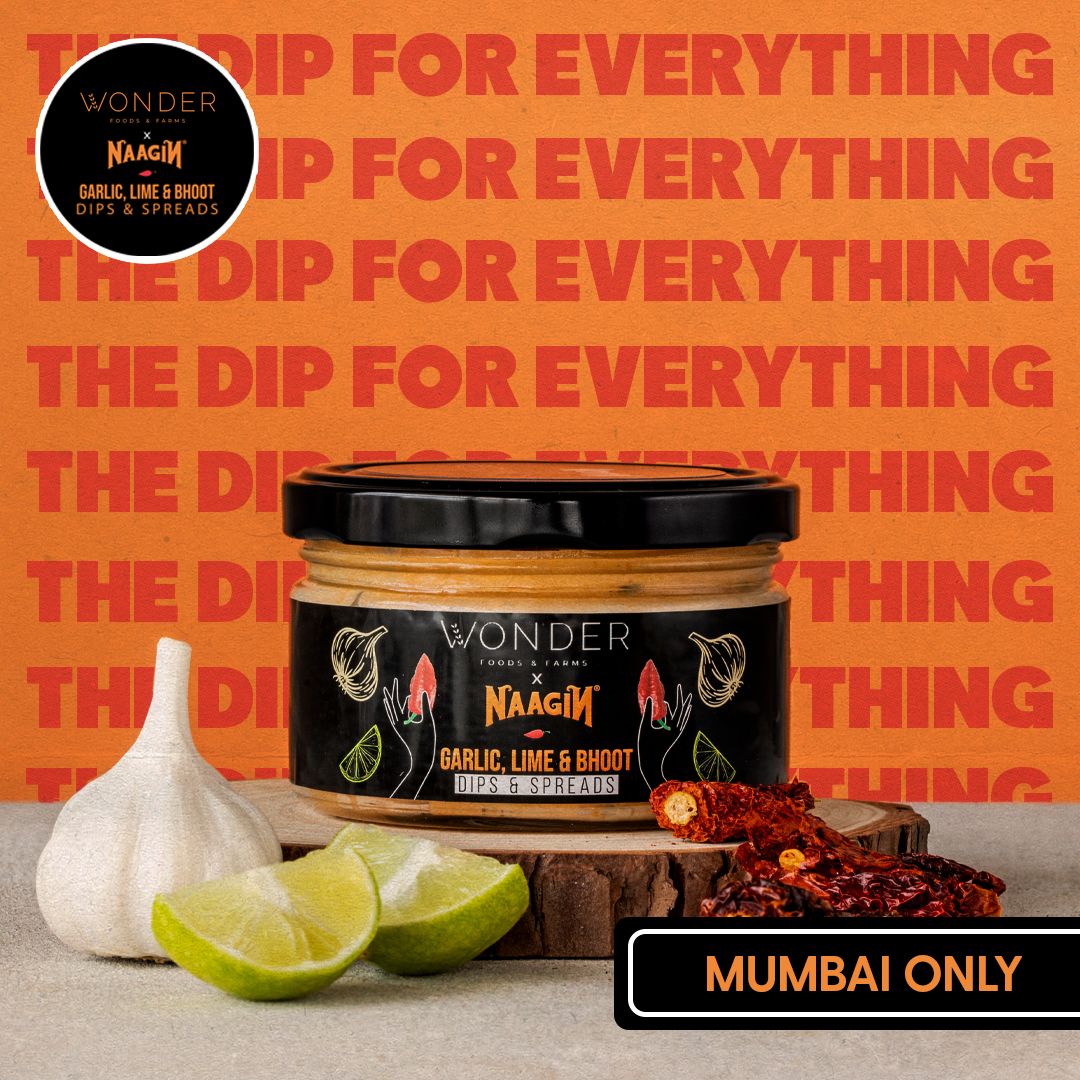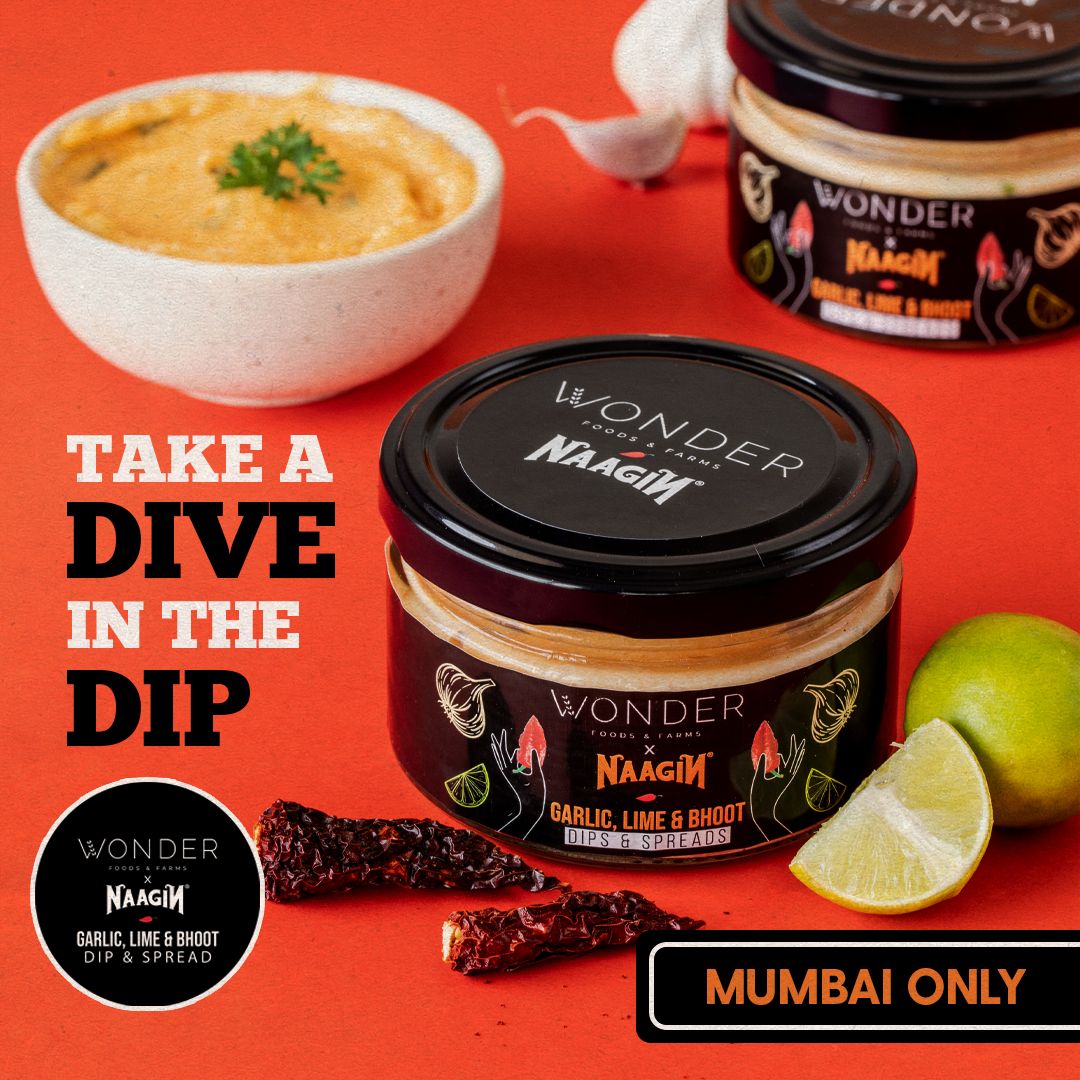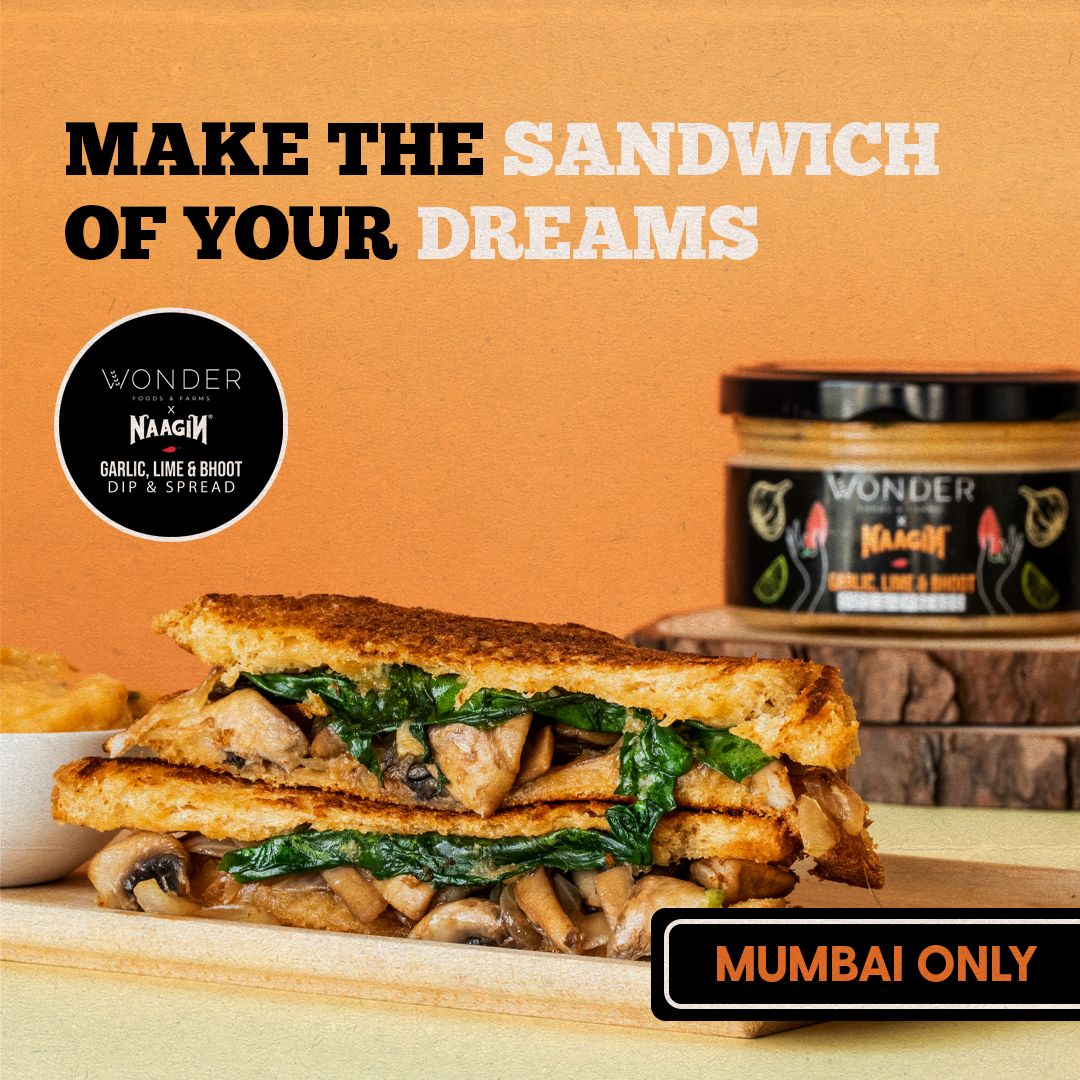 The Garlic, Lime and Bhoot Dip
Rs. 300.00
A creamy and delicious dip, made to give a rich lemon and garlicky flavour to anything and everything you eat.
Net Weight - 200 gm
Proudly Made in India

Ships in 1-2 working days
Free Shipping on orders over Rs. 400
Available only in Mumbai
Keep this product refrigerated
Flavour Profile
Our Naagin x Wonder Foods & Farms collaboration, painstakingly made with freshly peeled garlic, lemon juice and hints of flavour from our fan-favourite Smoky Bhoot hot sauce - tons of flavour but without the heat!
The Garlic, Lime & Bhoot dip is smooth sailing to pair with your favourite rolls, sandwiches, breadsticks and more. It starts with the distinctive aroma of garlic, and as the flavour moves to the back of your tongue, the hints of lime tickle your taste buds come alive at the tip so you get tingly, citrus flavours with a very subtle kick of heat at the end.
Enjoy It With
Dip It!
Home Snacks - Potato Bites, Rolls, Samosas, Chicken/Veg Nuggets
Fast Food - Fries, Burritos, Wings
Indian - Aloo Tikki, Kebabs, Pakodas
Italian - Sausage Rolls, Calzone, Prosciutto
Continental - Grilled-Fried-Roast Meats, Stir-fry Vegetables, Salads
Spread it!
Home Snacks - Toasties, Rolls, Bakery Breads
Fast Food - Burgers, Burritos, Subs
Italian - Garlic Bread, Crostini, Bruschetta,
Continental - Sandwiches, Canapes, Wraps, Falafel
WHAT WE BELIEVE IN

Real Ingredients

Premium Indian Chillies
Premium Indian Spices

100% Vegan

Local Produce
Is Pumpkin Spice hot in taste?
Does Pumpkin Spice have pumpkin in it?
Why is it called Pumpkin spice?