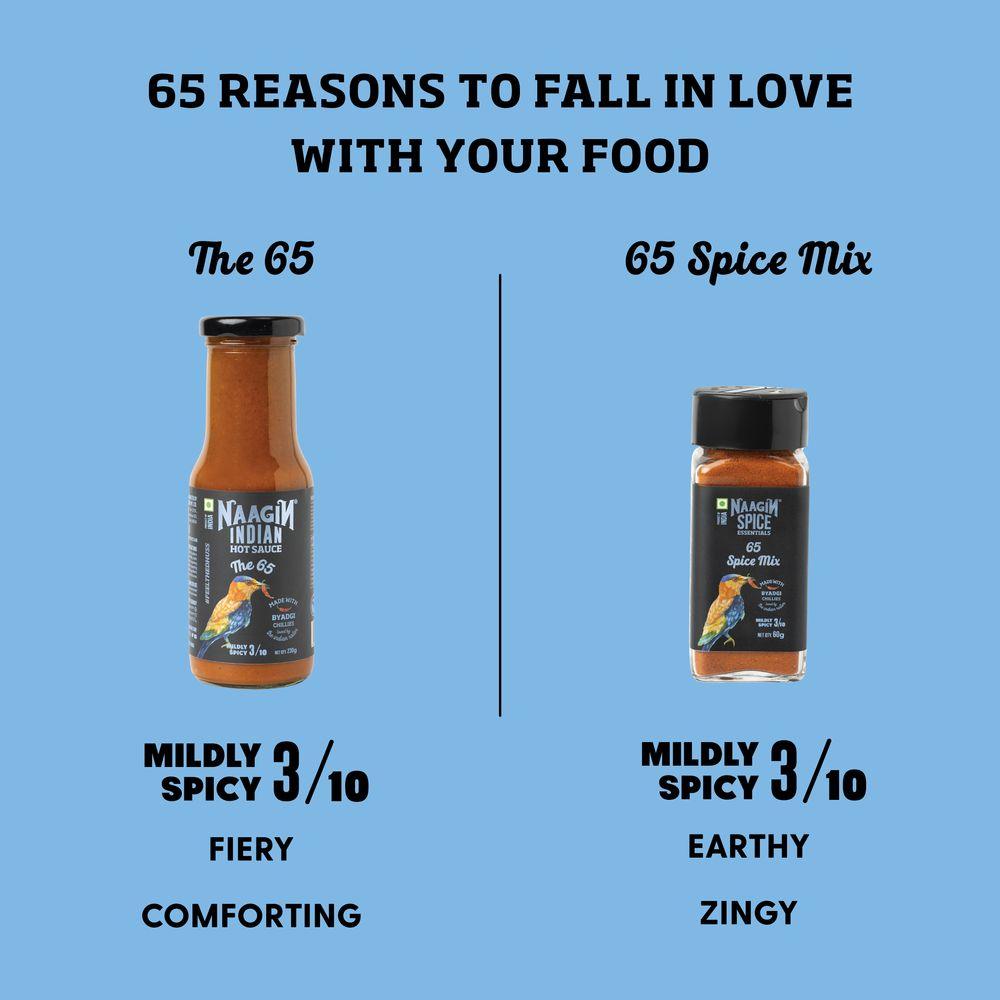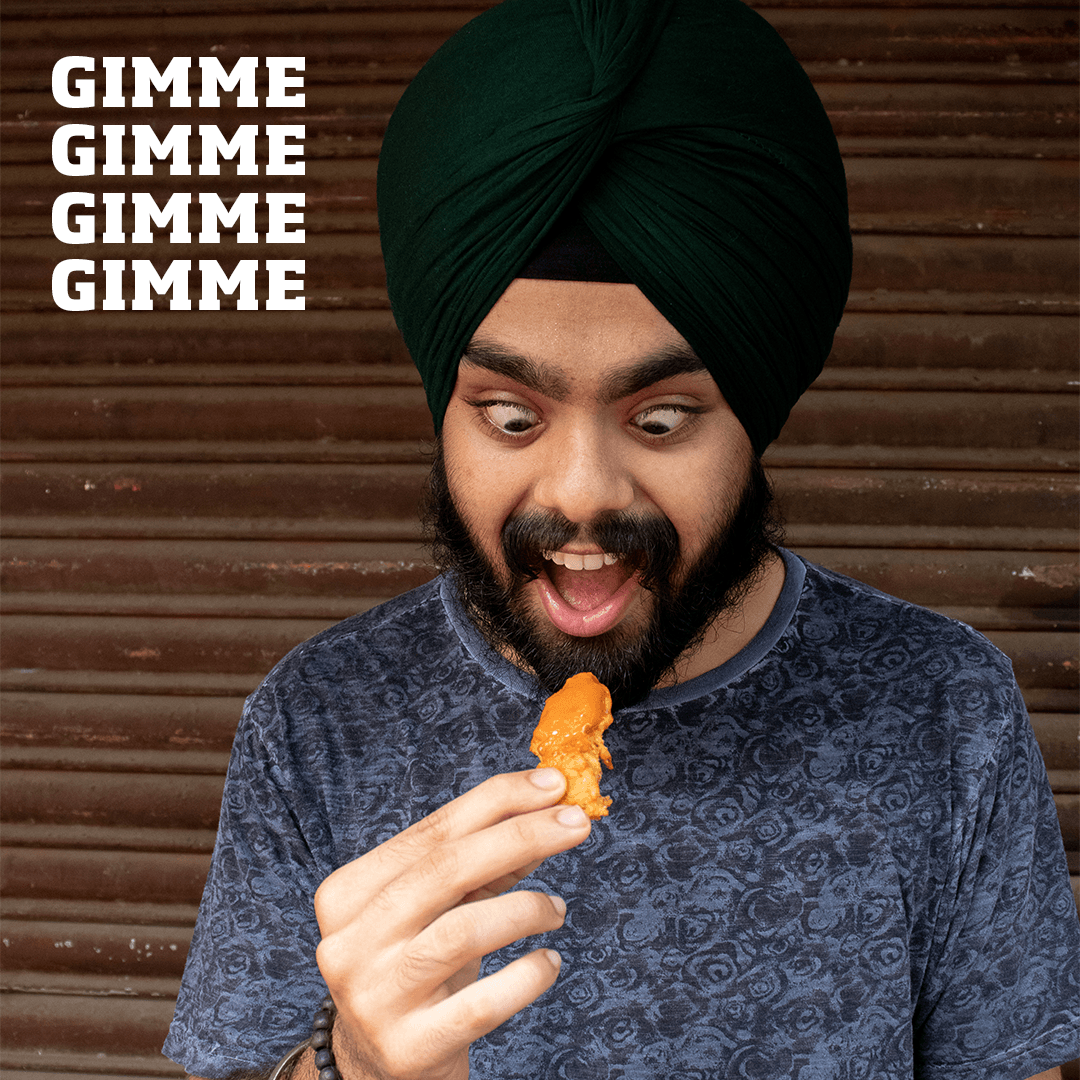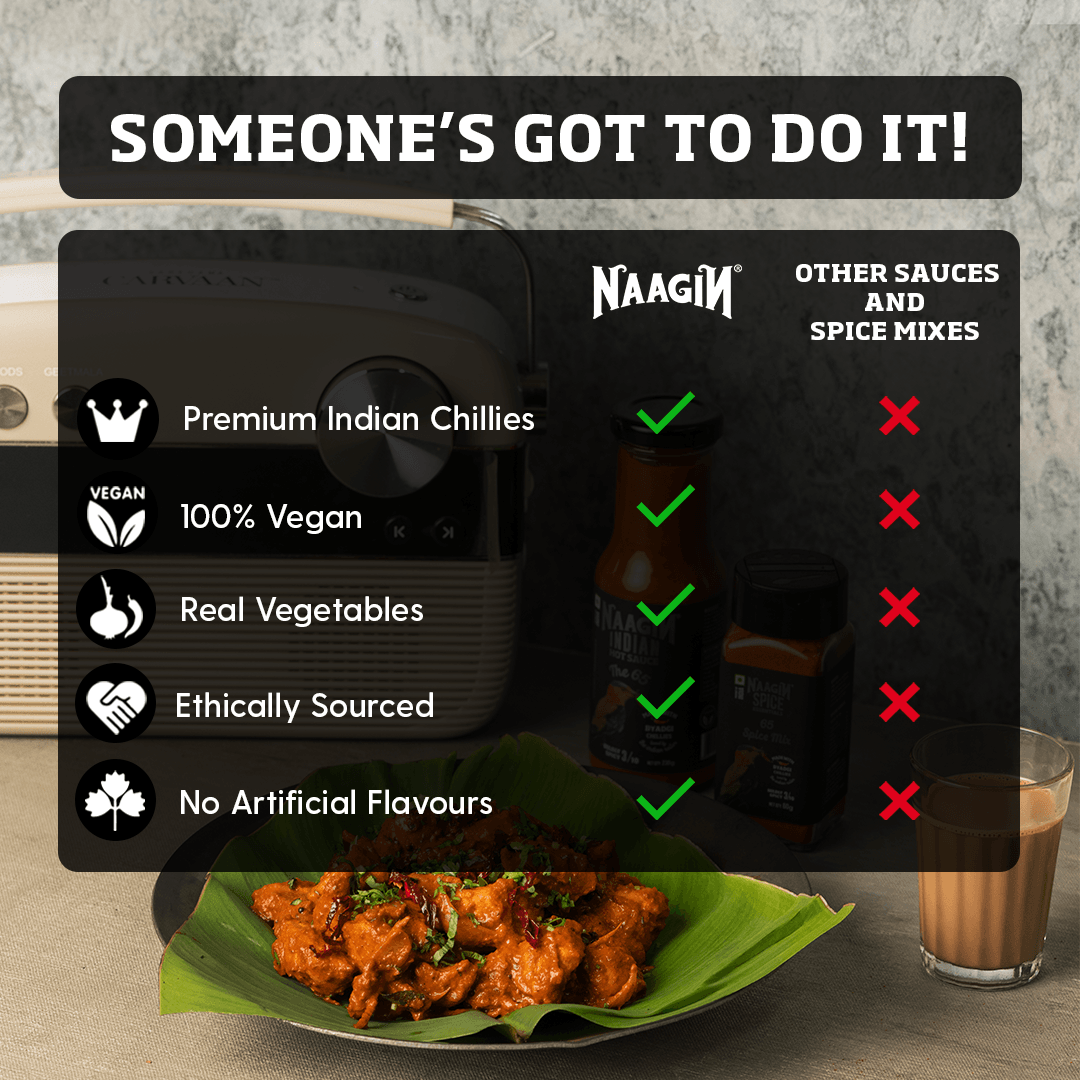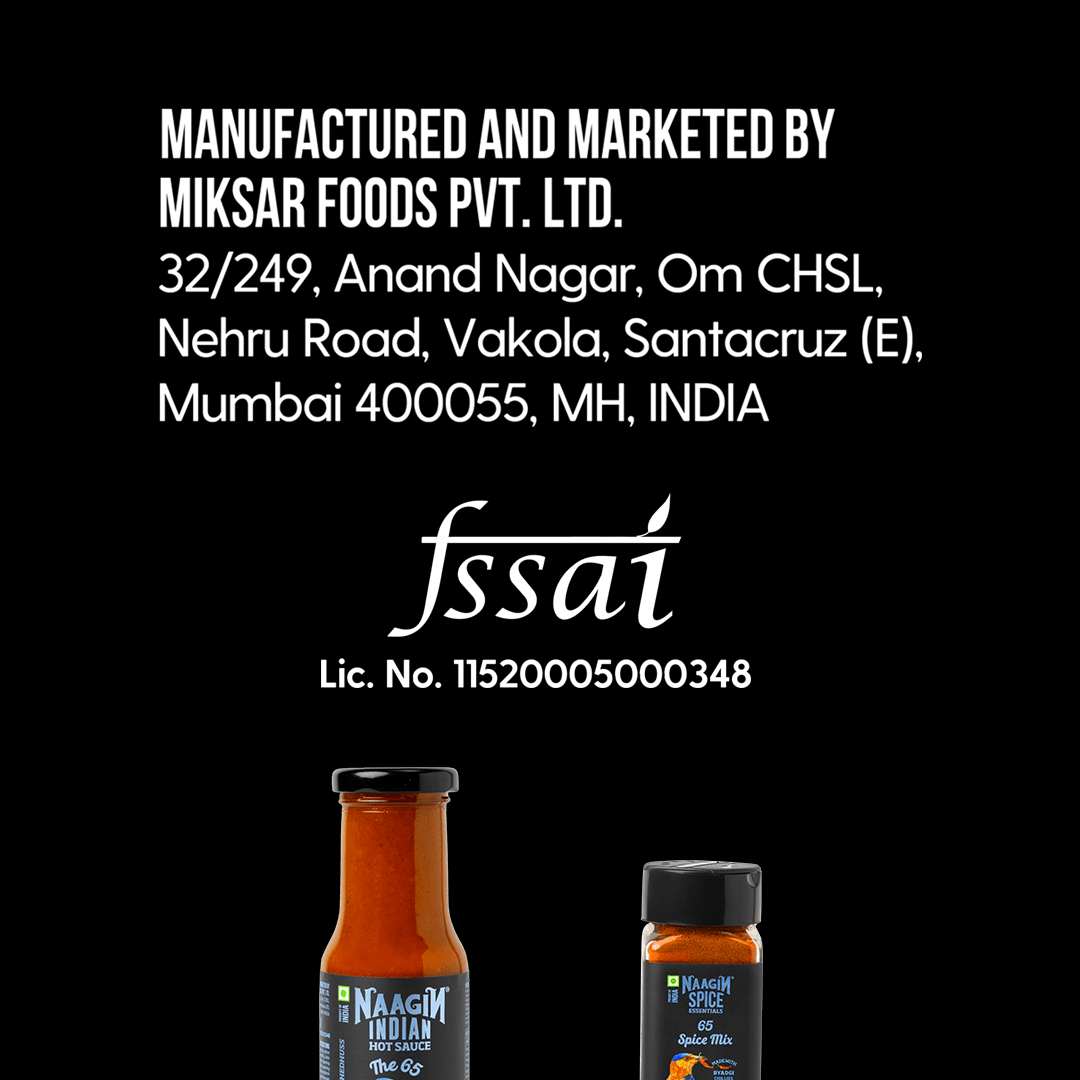 The 65 bundle
Rs. 350.00 Rs. 500.00
Our take on the classic South Indian '65' flavour but without the one-note single usage. 'The 65' Hot Sauce and 65 Spice Mix are two delightful concoctions to take your home-cooked meals up a notch and replicate restaurant-style flavours at home! Use both our 65's together to get the complete Naagin 65 experience!
Net Weight - 230gms + 60gms
Proudly Made in India

Ships in 1-2 working days
Free Shipping on orders over Rs. 500
Flavour Profile
The 65
Our homage to the classic South Indian flavour, with a twist! The 65 hot sauce is a condiment and cooking sauce that features the homely, earthy and spicy flavour of classic comfort food like chicken 65 and Paneer 65. With the signature Naagin consistency, it's excellent for use as a dipping sauce or to create semi-dry and gravy versions of your favourite ingredients.
65 Spice Mix
Made with a finely balanced yet robust blend of spices including pantry favourites like turmeric, cumin and coriander seeds, the Naagin 65 spice mix pays homage to the distinctive flavour and aroma of the original 65 spice mix and brings it to you in a convenient ready-to-use format like never before!

Enjoy It With
Anything you can imagine!
Indian - Chicken 65, Paneer 65, Bhaaji-Roti, Poha, Tandoori Kebabs, Tikki, Pulao, Biryani, Idli, Dhokla
Home Snacks - Rolls, Pakoda, Vada Pav, Instant Noodles, Sprouts Salad, Toasties
Eggs - Fried, Omelet, Bhurji, Boiled, Scrambled
Fast Food - Fries, Burritos, Wings, Boiled/Roasted American Corn, Burgers, Subs
Continental - Grilled-Fried-Roast meats, Stir-fry Vegetables
WHAT WE BELIEVE IN

Real Ingredients

Premium Indian Chillies
Premium Indian Spices

100% Vegan

Local Produce
How hot are The 65 hot sauce and 65 Spice Mix?
How can I use The 65 hot sauce and 65 spice mix?
What is the chilli used in The 65 hot sauce and 65 Spice Mix?
What is capsaicin?